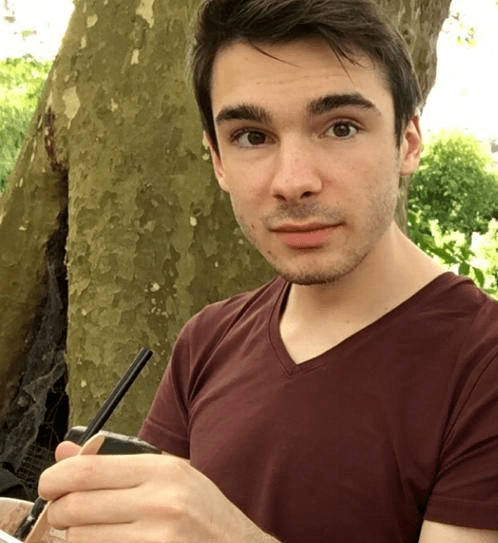 Florian Friedrich
Eberhard Karls Universität Tübingen
Experimental Cognitive Science
Sand 6 / room F232
72076 Tübingen
Germany
E-Mail: florian.friedrich (at) student.uni-tuebingen.de
Office hours: None. If you want to talk about/discuss anything, send me a short email.
Research interests
How do we perceive the world around us? How do we make sense of it? Which processes take place in our minds? Do we have control over these processes? Are there ways to highjack some of these processes and create visible deviations from our normal behavior?
Those are the questions that made me chose Cognitive Science as my course of studies. Working at this department allows me to look at those questions from different perspectives:
One of my tasks is to conduct behavioral experiments, mostly based on questions concerning our visual system and how it processes information.
I am also collecting and analyzing EEG data. This is very interesting both in terms of the content and methods.
Another fascinating area (which is more a kind of leisure activity, because it is simple, fun and interesting) is hypnosis and its neuroscientific and psychological explanation/point of view. If you want to know more about or discuss this topic, don't hesitate to send me a mail.
CV
I started my studies in 2015/2016.
I am a student assistant at this department since september 2017.
I did my Bachelor's thesison alpha oscillations in the visual cortex, see below.
Currently, I am in the Master's programme for Cognitive Science in Tübingen.
Further stuff
I would say I have at least
some
experience in analyzing EEG data in EEGLab/ERPLab, as well as programming in Matlab. I also happen to use R for different things (mostly data analysis and data visualization and increasingly also for EEG analysis and visualization).
I do most of this stuff in Sublime Text (thanks to
Sascha
!), so if you want to know about my setup of those programs within Sublime, send me a mail or check out my work on
GitHub
. Of course I can also help you if you come across problems within R, EEGLab/ERPLab or Matlab itself.
If you manage to find typos, please let me know.
Publications